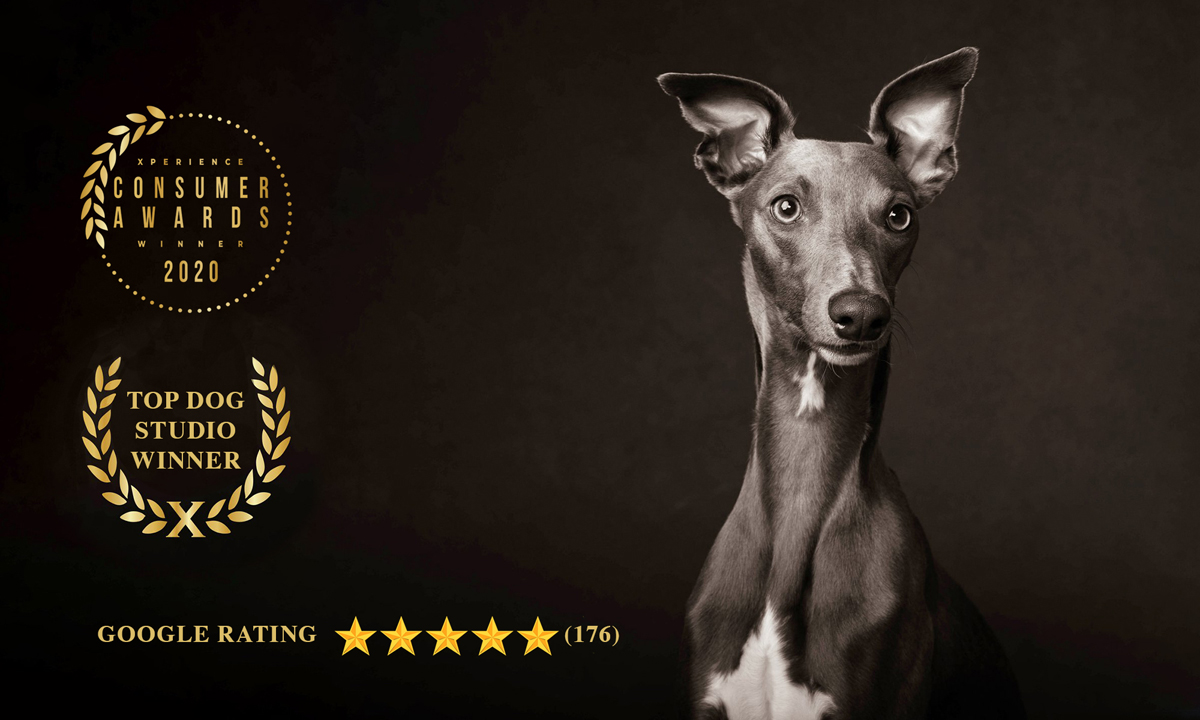 Thank you for your details – let's get your dog booked in!
We usually release a few Sessions that can be booked immediately to get your 'Paw in the door' quickly so to speak! Use any of the buttons to go directly to our live studio diary – where you can choose the date and time for your session any time of day and night!

We are a Multi-Award Winning Specialist Dog Photography Studio
Our passion and knowledge for dogs, and creativity, have made us one of the leading Dog Photography studios in the country! 
We have won many Awards photographing your faithful fur friends, and guarantee you the best possible experience before, during, and after your shoot!

If you would like to chat to find out more please dont hesitate to call us during office hours on:
01252 336 737