why is a photoshoot so important?
We believe that every dog and their Pawrent has a story, and if you look deeper their real purpose in our lives appears.  We are able to see who they are with our pawtraits, and show their true character.  Something to remind you of that bond every single day for the rest of your life.  We believe in, and care about you and your dog's relationship.
Below is information about our studio shoots, where the studio is located on an English Heritage site, and a useful Q&A section at the bottom on what to expect when you come for your Artful Photoshoot!
If you wish to buy a Gift Voucher for a friend colleague or loved one, head over to our Shop Or if it's a treat for yourself or your dog that you are after then this is the page for you!
Experience our photographic studio Paw-trait and experience at our specialist Dog Photography Studio, set in beautiful English Heritage grounds just outside of Farnham, Surrey.
Our studio is specially designed to make your dogs feel at home, and in a secure and safe environment. Our use of lights and props combined with endless creative ideas allows the real character of your dog to shine through!
Such a fun afternoon and the slideshow was so beautiful it made me cry – never realised Daisy was so beautiful! Thank you it was amazing.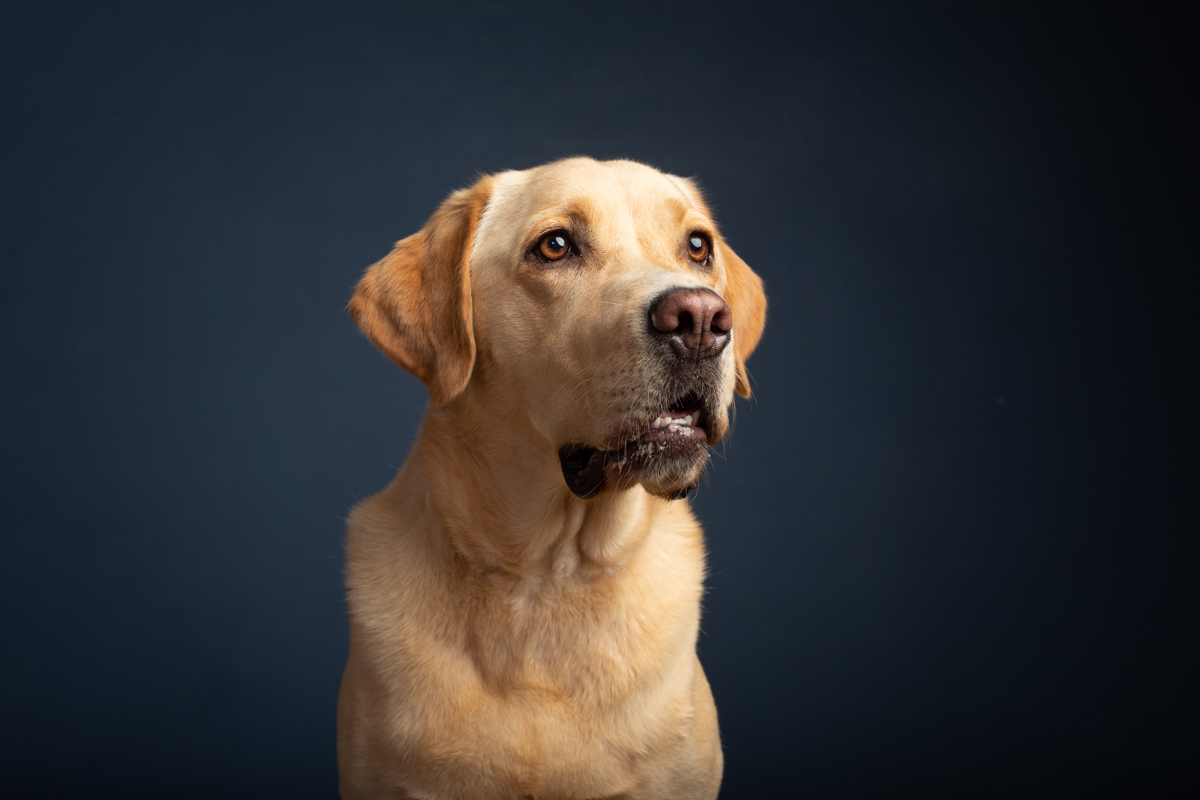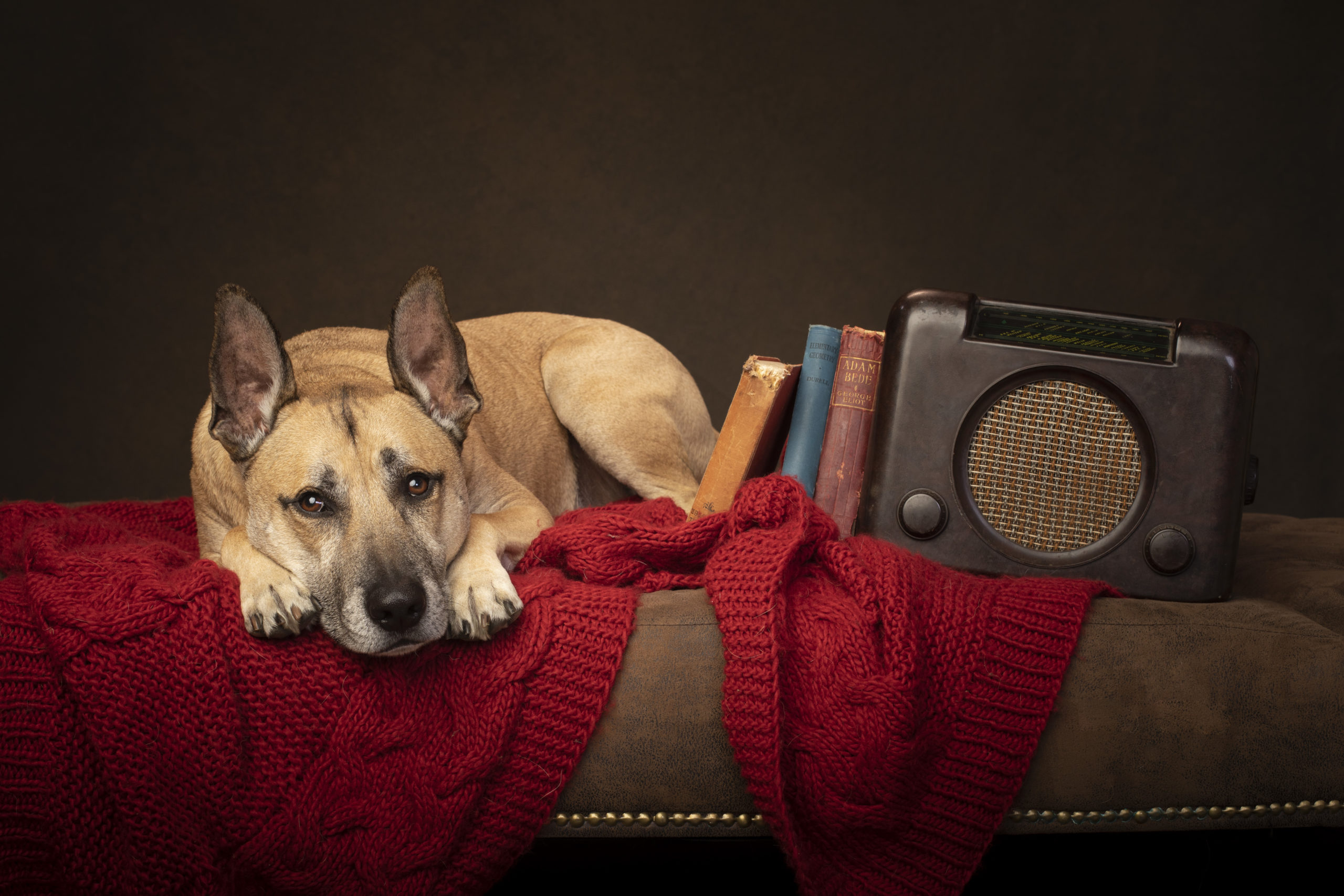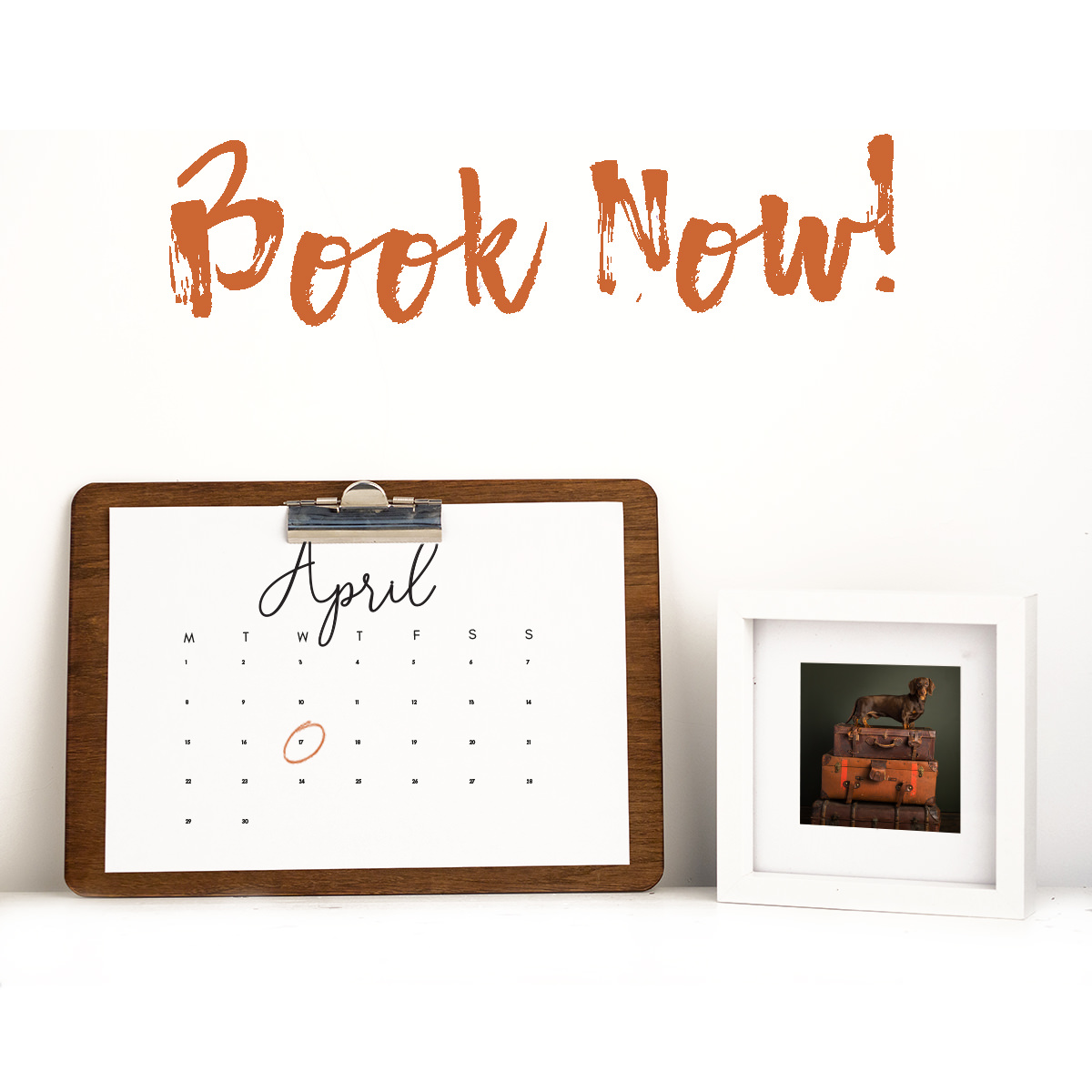 Was a little apprehensive about our photo shoot as we had 4 dogs of different characters, all nervous of new situations and people. We were instantly put at ease, the dogs relaxed quickly and we got some amazing photos. Never thought we'd get one of all 4 and we had a few to pick from!
We had the most amazing experience today with our 7, it's not just anywhere people would say yes bring all seven dogs with you and not care of the chaos.
All of my dogs have very different personalities and she somehow managed to capture that in all of her photos. I am so excited to receive them! Highly recommended, would give them more than 5 stars if I could.
we have the most amazing shots of our boy Louie. Best thing we ever did as sadly we lost him in August but we have some truly unique pictures of him.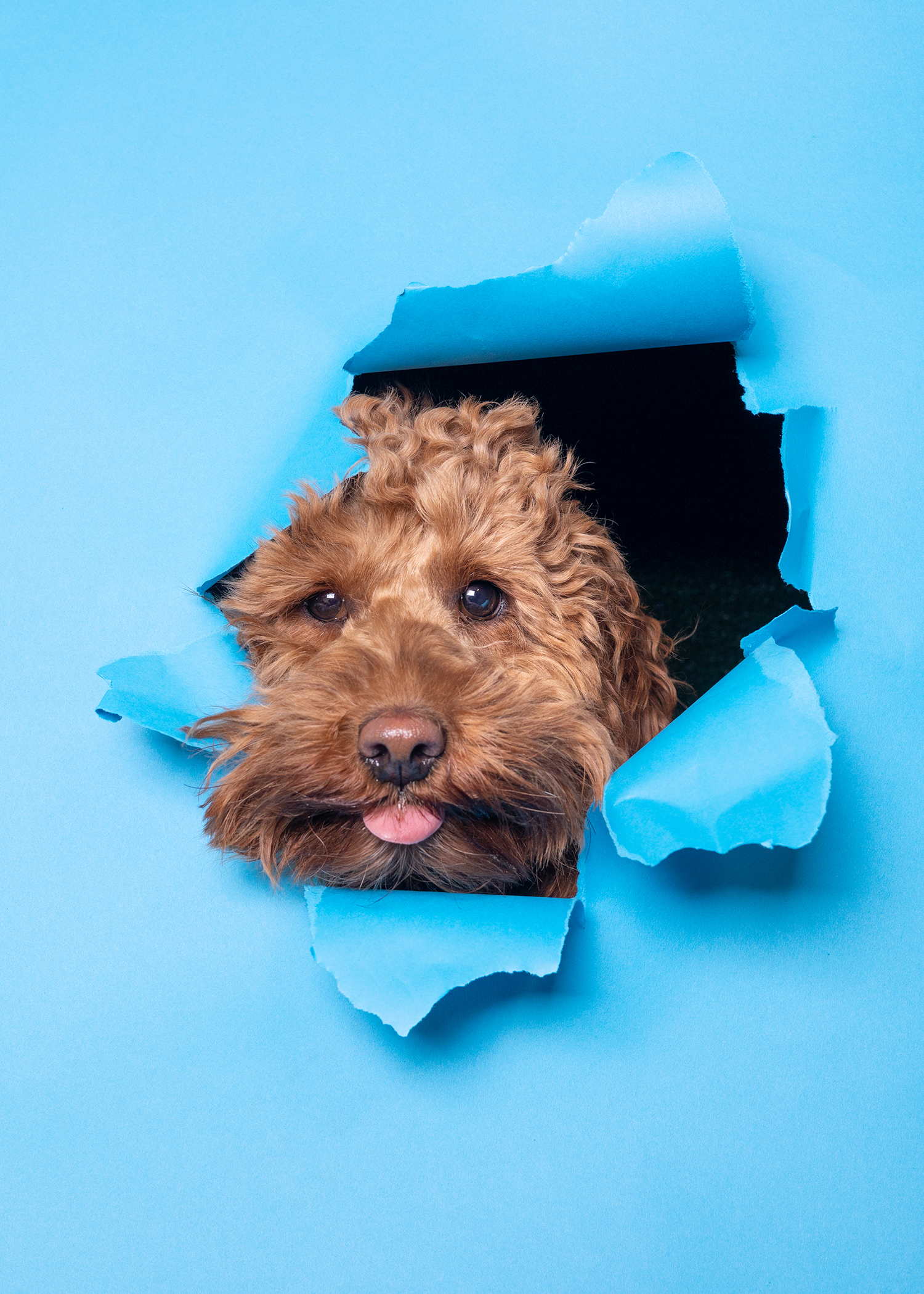 Where is the Studio?
Studio shoots are at our specifically designed Dog studio set on the beautiful English Heritage grounds of Waverley Abbey.
Parking is right outside the studio doors, with level access to the studio, and a safe large walled car park.
What if my dog is anxious?
We are used to all different characters of dog from nervous rescues, reactive/aggressive, or just plain active and noisy! We know how to get the best from any character, and will always put the well being and safety of your dog first.
There are some great advantages to being in the studio, as we control the environment, and dogs feel at ease and relaxed a lot quicker with less stimuli. Saying that when on location, we can go with your suggestion, and even keep your dog on a lead throughout the shoot if you prefer. Please do bring a collar though as we would need to remove the harness.
My dog won't sit still.
If only I had a pound for every time I've heard this! The shoot is a fluid and fun process, involving if needed play and fast reactions! Generally a speedy terrier or spaniel is easier to photograph than if a dog is nervous or timid, as they react well to games!
You need to know this..
Dogs are at the heart of what we do – and we make them the centre of your experience with us. Not only will we achieve amazing artistic portraits for you to cherish forever, but it is also a thoroughly enjoyable way to spend some time doing an activity with your dog to always remember.