Feature Frames – Our passion is to create stunning and very individual pieces of art for your home, perfect for displaying as a single statement piece as a real feature within your home, and adding a great talking point for any visitor. Keep it classic and beautiful with our high quality and timeless wood frames and unique finishes. A standard sized frame for a fireplace costing £465, with wall frame prices starting from £295.
Parker had a wonderful time posing his heart out, very calm, relaxed atmosphere and highly professional. The studio is situated in a picturesque area, so while waiting for his pictures to be downloaded Parker and I enjoyed a lovely stroll to the Abbey ruins by the river.
Collections – a great way of getting the best value from our range of products, our collections are generally designed around set number of images, or multiple products to make the best of what's available whilst also benefiting from great savings! One of our most popular collections includes a 20 Wall frame and 10 digitals for £580 (12 images).
Absolutely amazing, it was such a calm atmosphere our 8 month old puppy had a wail of a time as did we. Would highly recommend.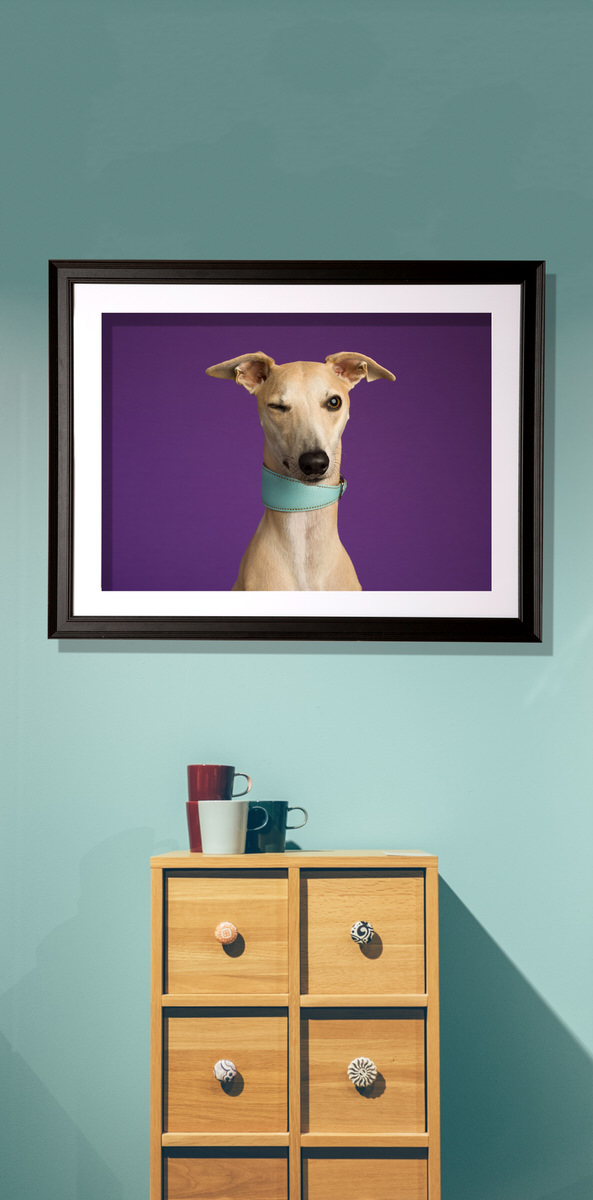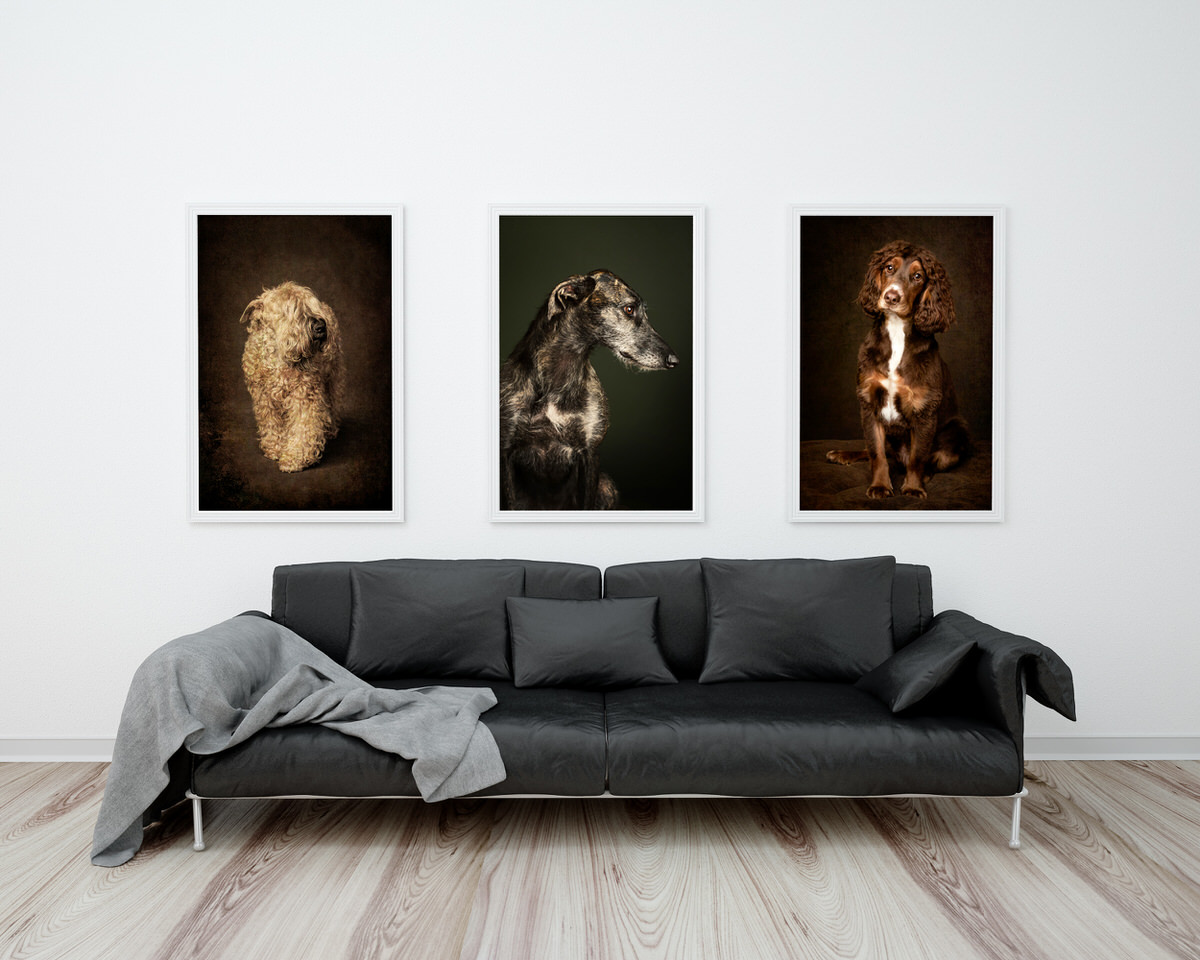 Triptych – create extra impact by hanging a series of purposely designed and created images for that extra wow factor! We have various different sizes and options, and frames can be hung altogether, or even split into various rooms depending in the effect you wish to create!
Signature Range -A range of unique finishes designed for a particularly modern minimalist fan – but looks great anywhere!
Really enjoyed our experience! The photos of our pug are just gorgeous, and I love that there were so many options for backdrops and props. She was in her element being the centre of attention! Lovely little studio set in beautiful grounds.
Fine Art Albums – With your favourite images on display, or if space is an issue many clients choose to keep a precious keepsake in the form of one of our two fine art albums. With two sizes available they are the perfect time to keep on the coffee table and even work as a display on a mantel piece with our photo covers!
A dog wags its tail with its