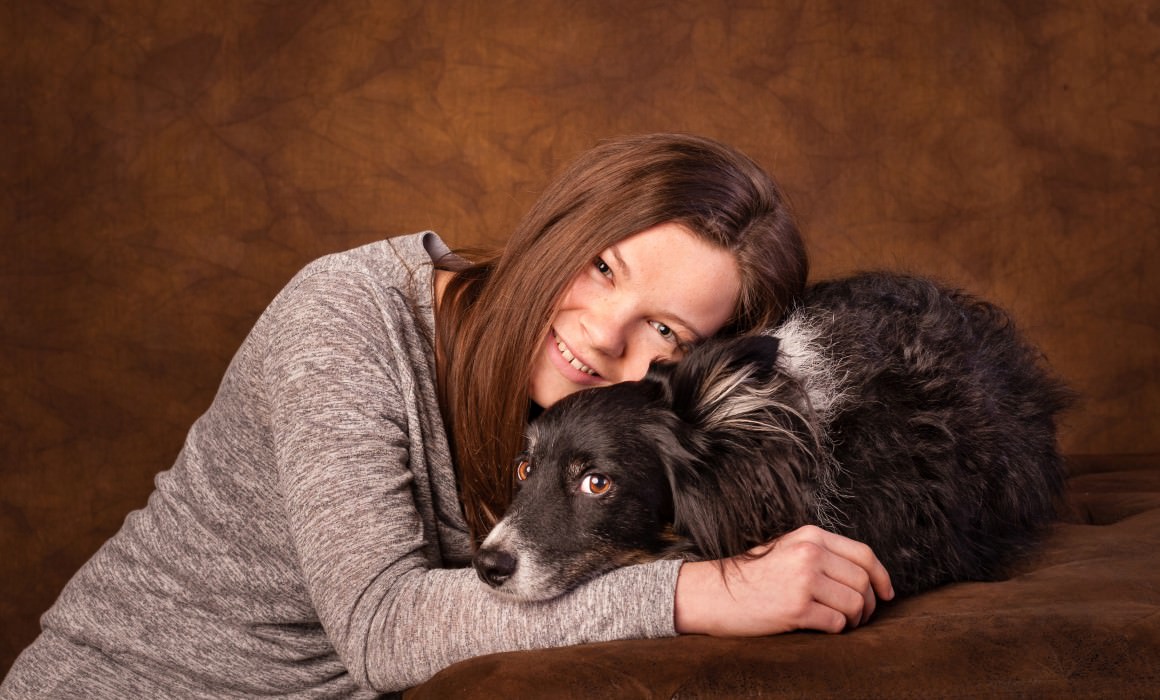 Bobby the Beautiful Collie cross
Bobby is a collie crossed with a corgi – just gorgeous!  He was fully Collie in looks, with shorter legs, and just the most amazing gentle and inquisitive nature.  He came in with two of his owners, and had an extrememly close bond with Chloe, seen here in the photographs.
Collies by nature are an intelligent working breed, known for their intensity and zeal for working.  The Corgi, most famously owned by the Royal family, are agreeable, fun and a pleasure to walk, and a very noble breed.  If Bobby the Collie cross was anything to go by, the calming corgi influence was just a dream.
We dont always photograph pet and owner together, but I think that you'll agree here that their bond is just delightful!  We all love our dogs, as a nation it's a given to have a dog accompanying any long walk in the countryside, it's certainly one of the great pleasures in life.
Thank you Bobby, it was a pleasure to meet you, and we look forward to the next Dog who comes to our studio for their unique Dog Portrait in our Fine Art specialist Dog phptohraphy studio.
If you have a Beautiful Collie Cross that you would like to have photographed then we would love to hear from you, or check out our facebook page to see our latest offers!