12 Photo-shoots to be WON worth £150!
12 Photo-shoots to be WON worth £150!
12 Photo-shoots to be WON worth £150!
Do you own a Dalmatian? You could WIN
Doggy Photo Session & Mounted Desk print worth £150!
We will choose 12 lucky owners to win, simply enter your details below, the winners will be chosen at random.  Good luck!

As a child I dreamed of owning a Dalmation! That dream has not yet come true, but we still clap our hands with glee when we see one booked into the studio! They are such handsome, photogenic dogs! Hopefully you have entered your details above to give us the opportunity of photographing more lovely Dalmations!
The prize includes a Creative Doggy Photoshoot at our Studio based just outside of Farnham, Surrey. We are a specialist Dog Photography Studio (thats all we do…) and we know and understand dogs!
There is no requirement for your dog to be maintain a sit, or behave in a particular way during the shoot – it is a fun and interactive process, taken at the dog's pace (or the owners!)…..
all your overly affectionate dalmations (or any dalmation cross)!
A Pawtrait is a wonderful way to create a lasting legacy of your beloved dogs, whilst at the same time enjoying a fun experience with them, during the shoot itself, and whilst exploring the wonderful English Heritage grounds of Waverley Abbey where we are situated!
All of our lucky winners will also be automatically entered into the Xperience Portrait Awards, with the chance to WIN a Wall Frame worth £500!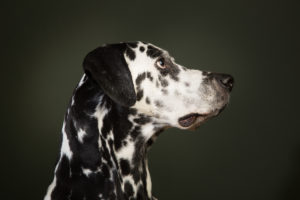 Dont miss out on this great op-PAW-tunity!
Got a question?
Call us on 01252 336 737
we will be happy to help fetch your answer!
WOOF! We look forward to meeting you and your dog(s) soon at The Artful Dog Studio!