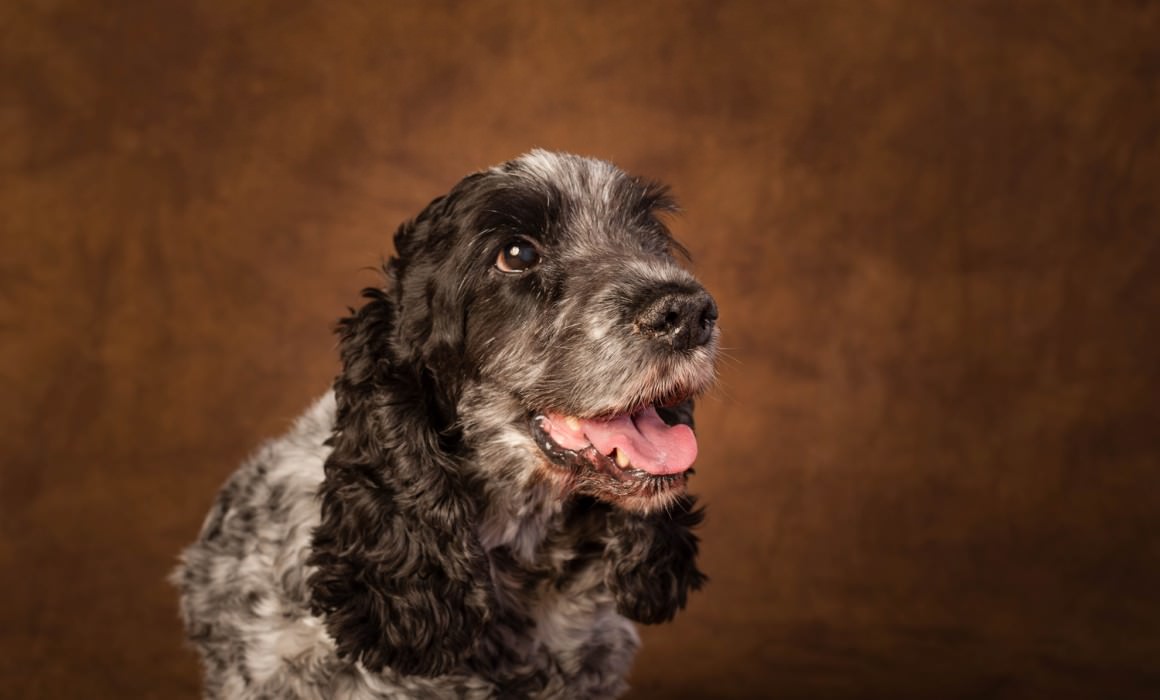 Blue Roan Cocker Spaniel
Photograph below of the gorgeous Pepsi who is a Blue Roan Cocker Spaniel.
We welcomed Pepsi who is a Blue Roan Cocker Spaniel for his portrait recently.  Unfortunately Pepsi had to reschedule his original appointment due to illness and life saving surgery.  It was therefore extra special that he was able to come and have his portraits taken, and in fact, as is the case so many times, he was full of beans and seemed oblivious to the trauma that he had just undergone.
A Blue Roan Cocker Spaniel is a gentle and loving character, and once you have owned a Blue Roan Cocker Spaniel I have been told you will always stick with that breed.  Further information about Blue Roan Cocker Spaniel can be found here.
Peps was definitely a character!  He decided if and when he wanted to go on the chaise, and spent alot of time exploring his surroundings and having us all follow him!  Its always great to have a dog with big character in the studio, as that way we get to see there real characteristics and in this case, inquisitiveness.
Whenever we have a dog come in for their Portrait with us, we spend time making a fuss of the dog, and checking that they are happy with their surroundings.  We have had so many people regret not having a professional portrait doen of their beloved dog, and both of us feel priveledged to be able to create such lasting pieces of art to be admired for generations.